As the final whistle went, Jimmy was drinking his fourth bottle of water, a banging hangover and horrible come down dehydrates a man, but his new team had won the game 4-2. As he heard the whistle he spat water out of his mouth, doing his best Triple H impression at the same time screaming 'I AM INVINCIBLE!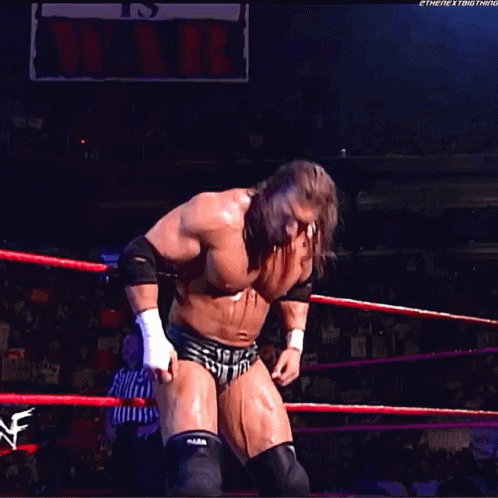 With the momentum from the unlikely first win under his leadership, Jimmy thought things would be plain sailing from then on out. They did mange a win over Air Force Central FC (great team name) and Bangkok FC in their first 11 games, but that was as good as it got.
5 losses and a couple of draws between those wins meant that come the final day of the season, a must win game against PTT, or Petroleum Authority of Thailand as it's professionally known would be all that it came down to.
The chairman of the club made an effort to speak to Jimmy prior to the final game. He asked how Jimmy would be preparing for the final game in less than 24 hours time
'As I always do, sniffing lines and banging 9's. There's a decent boozer down the road from here, loads of birds willing to do anything, and I mean ANYTHING' he emphasised the word anything
'Yes I know it, my sister and wife work there'
'Who's your sister?'
'Jenny'
Jimmy lied 'Oh, don't know her'
'She knows you, apparently' the chairman replied. He emphasized the word apparently. 'You must win this game Jeemee (He hadn't got the hang of saying Jimmy) otherwise you dead man'
For Lampang to have any chance of survival, they had to win their game at home to PTT, and hope that Rayong lost to Trat and Kasetart lose at home to Samut. Lampang started the day off bottom of the league
---
Things got off to the worst possible start as Rayong went ahead in their game after 3 minutes
News got to the players on the pitch and bench as nerves started kicking in. Long shots were the only efforts on goal and all were high, wide and not so handsome. 29 minutes in though and the first nail in the coffin came.
PTT scored a simple goal where their forward was wide open and tapped into the net. Lampang could be forgiven thinking that was it but the players responded and actually played some good football, and had some decent efforts. They got in at half time still trailing 1-0.
Bottles were thrown, words were said and tempers risen as Jimmy tried, and failed to motivate the players. 3 minutes after the kick off in the second half and the next nail in the coffin was put down.
A long Sam Allardyce-esque ball was sent from defence over everyone into the Lampang area where one of the PTT players scored. Jimmy wasn't sure who, he kept saying they all look the same. To make things worse Kasetart had also taken the lead in their game, whilst Rayong were drawing their game at half time. Lampang needed 3 goals and both Rayong and Kasetart to concede a couple each to have any chance of staying up.
Rayong played their part, conceding 3 in succession and Kasetart were also trying to help Jimmy and Lampang by letting a goal in, but there was no turning back for Lampang now.
That second goal knocked out whatever wind was left in them and they figuratively pulled their pants down, bent over and let PTT go all the way and climaxed with a third goal to send Lampang down quicker than a lass from Glasgow on a Saturday night that's just been offered a line of Molly and a lift home.
---
Next chapter – There is always a positive to every bad situation, even if it isn't obvious yet
Previous chapter – When Saturday comes – Part ii
First chapter – When Saturday Comes – Part i